October is coming up! I'm Super excited! Why? Because my baby shower is on the 20th! and Halloween comes right after that!!!! Don't worry images will be up after the events! (:
I woke with the urge to drink a shake and eat some cereal! And OF COURSE the hubsters made me a Fruta Bomba Shake (Papaya Shake)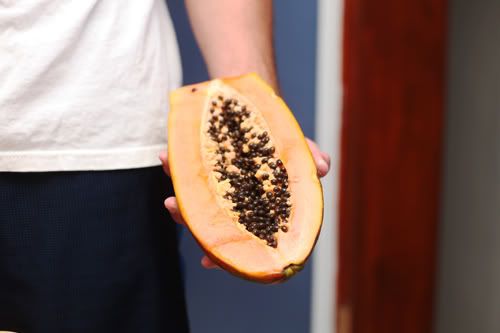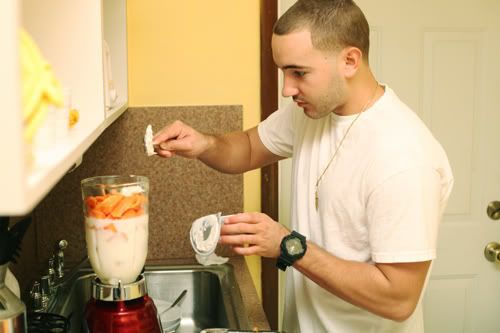 While sitting down enjoying my shake I noticed all the little decorations I have. And I barely have any at all! but the ones I do have are just so cute! The 2 little guys in the vase are pencils; my Momma got them for me from Ross for $2.00 each. They are just the cutest!!!!!! OH and the Frankenstein candle holders were from my mom too! Bath&Body works for only $6.50 each! I can't thank her enough!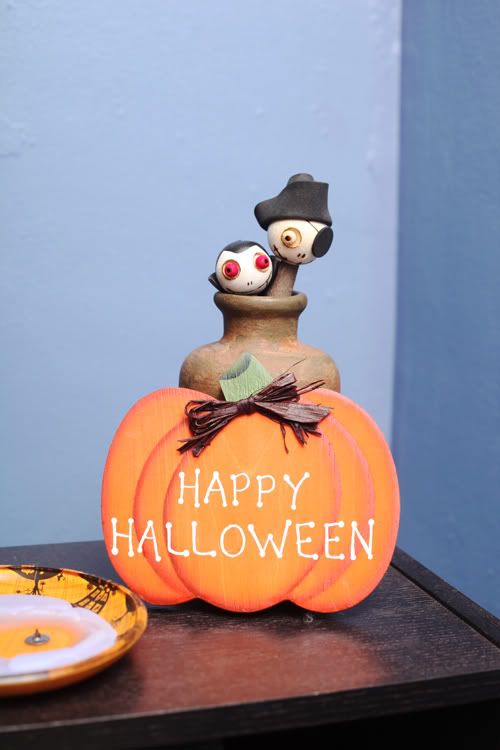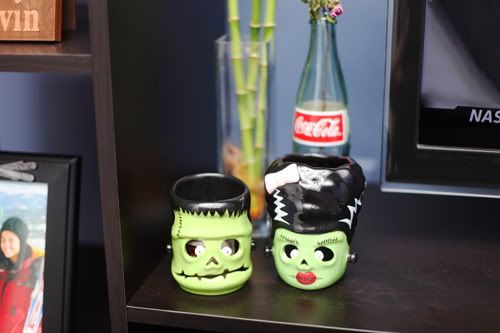 Did you want to try my hubsters Papaya Shake? Here is the recipe:
Ingredients:
Papaya
1 cup of Milk
1/2 cup of Ice
Table Spoon of Cream Cheese
4 Table Spoons of Sugar
Instructions:
1.Cut papaya into small pieces Place half of half the papaya in Blender
2.Add Milk in blender
3.Add Ice in blender
4.Add Cream Cheese in blender
5.Add Sugar in blender
6. BLEND all together, until ice has fully been crushed (like a smoothie)
7. Serve and ENJOY!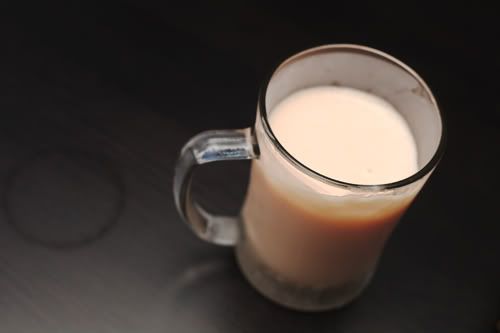 Did you make it? ISN'T IT DEEEE-LISH!?!
Have you decorated much? What has been your favorite item? Has any one given you anything that you still use to decorate? I LOVE Hand-me-downs!
Send me pictures (:
XOXO Natalie